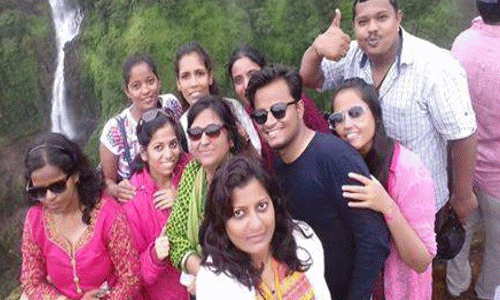 Mahabaleshwar is a hill station in India's forested Western Ghats range, south of Mumbai. Mahabaleshwar is a city and a municipal council in Satara district in the Indian state of Maharashtra.
Winding roads, a cool breeze at all times, vantage points offering breathtaking views of hills and valleys, plenty of strawberries to gorge on and a main street full of shops offering all kinds of curios and snacks. Doesn't it sound exciting? Well, that's Mahabaleshwar for you which along with Panchgani makes for a wonderful holiday or even just a weekend getaway.
Located about 120 kilometers southwest of Pune and 285 kilometers from Mumbai, Mahabaleshwar is a vast plateau measuring 150 kilometers, bound by valleys on all sides. It reaches a height of 1,439 meters at its highest peak above sea level, known as Wilson or Sunrise Point. Mahabaleshwar comprises three villages: Malcolm Peth, Old 'Kshetra' Mahabaleshwar and part of a village called Shindola. The hill station is the source of the Krishna River that flows across Maharashtra, Karnataka and Andhra Pradesh. The legendary source of the river is a spout from the mouth of a statue of a cow in the ancient temple of Mahadev in Old Mahabaleshwar.
KP Travels provides best,trusted and reliable services from Pune to Mahabaleshwar such as - Pune to Mahabaleshwar Tour Package, Pune to Mahabaleshwar Taxi, Pune to Mahabaleshwar Cab, Pune to Mahabaleshwar Car Rental, and Pune to Mahabaleshwar Car Hire.
Pune-Mahableshwar-Pune Tour Package includes :
Breakfast + Lunch + Free home pick up and drop
Departure from Pune- 6:00am, Arrival - 10:00pm
Personalize service
KP Travels also provides Pune to Mahabaleshwar Shared Cab/Taxi services, Pune Airport to Mahabaleshwar Cab services & Pune Airport to Mahabaleshwar Shared Cab services at the best and affordable fares.
Pune to Mahabaleshwar distance is 120kms and can be covered by cab in approximately 3 hours.
Book Now...