KP Travels offer the Affordable Ashtavinayak darshan tour from Pune. In this Ashtavinayak Tour, we cover eight religious temples of Ganesha which are situated in Maharashtra. They are Moreshwar, Mahaganpati, Chintamani, Girijatmaj, Vigneshwar, Siddhivinayak, Ballaleshwar and VaradVinayak.You can Customise your Ashtavinayak Tour Packages from Pune According to your Requirements.
So Hurry up, Book Now and Enjoy the Pune to Ashtavinayak pilgrimage Darshan Tour With Best Car Rental in Pune.
Pune to Ashtavinayak tour Package
We are one of the leading tour operators in organizing the Ashtavinayak Tour. Get the best Ashtavinayak darshan tour package at an affordable rate for 1 night, 2 days. You can Customize your ashtavinayak tour as per your needs. Book Pilgrimage Packages with KP Travels and get the best offers.
Tour Package Name
2D/1N Ashtavinayak Tour Package From Pune
Car Package Price

Rs. 11,499/- (for 4 Tourist)

Rs. 14,999/- (for 6 Tourist)

Places covered in Pune to Ashtavinayak Darshan Tour Package
Morgaon – Siddhatek – Theur – Ranjangaon – Ozar – Lenyadri – Mahad – Pali.
Available cars

Individual Ac Sedan cab ( 4 seater )-Toyota Etos, Dzire, Hyundai Xcent or Similar cab

Individual Ac Suv cab ( 6 seater )-Mahindra Marazzo, Ertiga, Mahindra Xylo,Innova Crysta or Similar Cab

Duration of Ashtavinyak Darshan tour
2 Days/1 Nights
Pick up Point
Home OR your convenient location(within Pune city limits)
Drop Point
Home OR your convenient location(within Pune city limits)
Availability
As per your Ashtavinyak trip plan
Ashtavinayak Darshan Tour Package Inclusion and Exclusion
Inclusion
Free Pick and Drop
Welcome Drink
Meals: Breakfast (2)
Car Fuel
Toll & Parking Charges
Driver Allowance
Sightseeing Tour
Exclusion
Meals: Lunch & Dinner
Personal Expenses
Travel Insurance
Anything not specifically mentioned in Inclusion
Here Top Reason that shows why do people Prefer KP's Ashtavnayak Tour
Ashtavinyak Darshan Tour Overview
Ashtavinayak means eight Ganeshas. Ashtavinyak Temples is located Around the Pune. In this Ashtavinayak pilgrimage, we covered Eight Ganesha TempleWhich is Situated around in the Maharashtra. Mayureshwar Ganpati in Morgaon, Siddhivinayak at Siddhatek, Chintamani at theur, Mahaganpati at Ranjangaon, Vigneshwar at Ozar, Girijtmak at Lenyadri, Varadvinayak at Mahad, Ballaleshwar at pali.
Day wise Itinerary of Ashtavinayak Yatra
Day 1 : Morgaon – Siddhatek – theur – Ranjangaon
First Day of Ashtavinayak Darshan tour starting from Pune. We will visit Ashtavinyak Ganapati which is near to Pune.In the early morning by 7 AM, we will pick up you from your home and proceed to the Mayureshwar Ganpati Darshan which is Located at the Morgaon.the first Ganesha Temple of Ashtavinayak.After Morgaon, we Proceed towards Siddhivinayak Ganpati Darshan which is Located at Siddhatek.Then we move towards theur for Chintamani Ganpati Darshan. Then we proceed to the Ranjangaon temple for Mahaganpati Darshan. For Night Halt, we proceed to Ojhar. Night Stay at Ozar.
Day 2 : Ozar – Lenyadri – Mahad – Pali
Early morning checkout from Ozar hotel and proceed to Vigneshwara darshan at Ozar. then we move towards Girijtmak Ganapati Darshan situated at Lenyadri .then we move towards Mahad for Varadvinayak Ganesha Darshan. And we proceed to last Ballaleshwar Ganesha temple which is situated at Pali.at night we travel towards home with Happy Memories.
Sightseeing covered in Ashtavinayak tour from Pune
1. Mayureshwar Temple (Morgoan)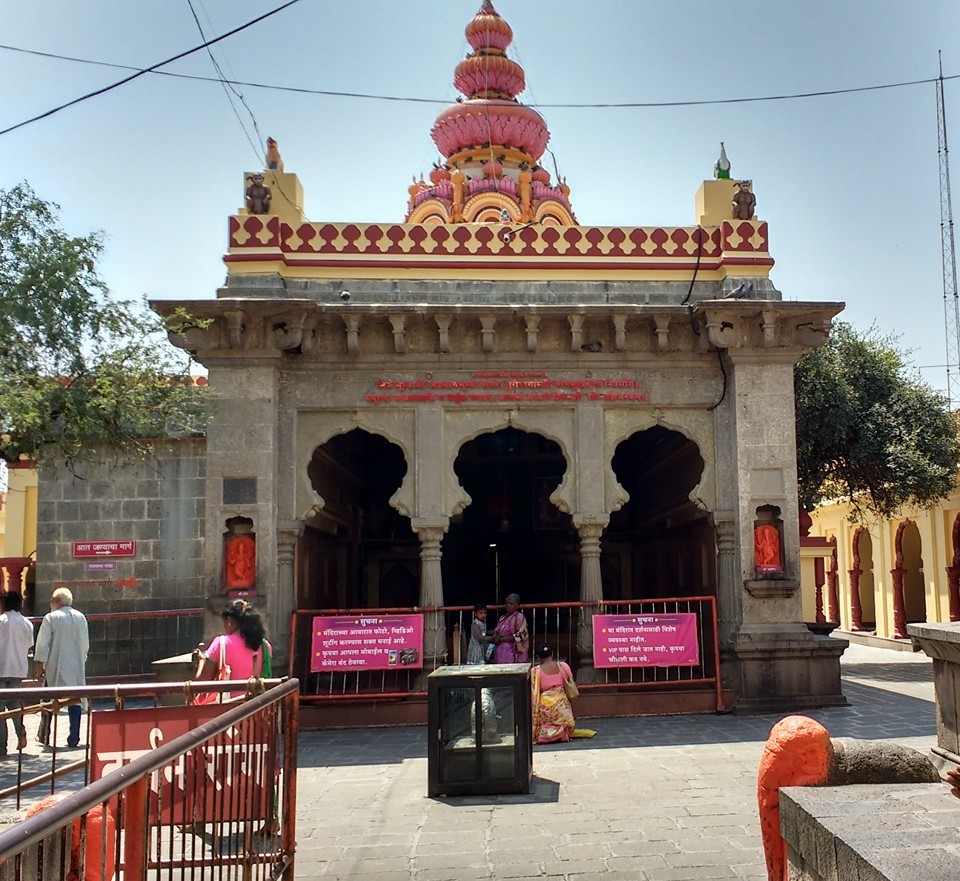 The first Ganesha Temple visit of our Ashtavinayak Tour. Moreshwar Temple is a well-known temple dedicated to Lord Ganesha. Moreshwar Temple is one of the eight temples of Ashtavinayak temples. This temple is located in Moregaon which is about 80 km. from Pune city.
People begin their Ashtavinyak tour from Pune by visiting the Moreshwar temple first.
This temple is in the middle of the Morgaon village. Temple Having 50 feet high roof and four pillars in the corner. The temple is made of black rock and has four entrances. A big Nandi bull made of black stone is sitting in the face of the main gate and facing towards Moreshwar.
2. Siddhivinayak Temple (Siddhatek)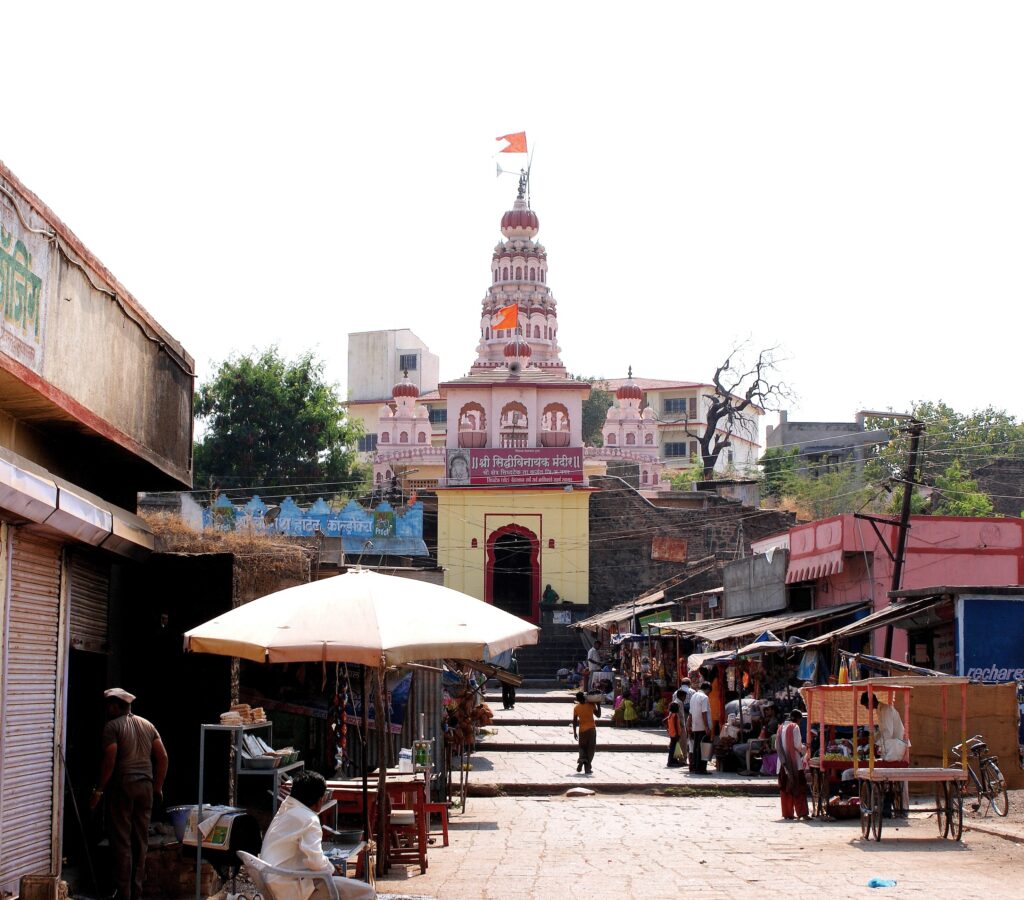 Siddhivinayak, The Second Ganesha Temple in Asthavinayak Darshan Tour. temple of Siddhivinayak is located in Siddhatek village in the (Karjat taluka of Ahmednagar district). The temple is about 200 km from Pune city.
The temple holds on a hillock, enclosed by the thick foliage of Babul trees. Temple resides approximately 1 km from the Siddhatek village.
The temple built in black rock – faces north.
3.Chintamani Temple (Theur)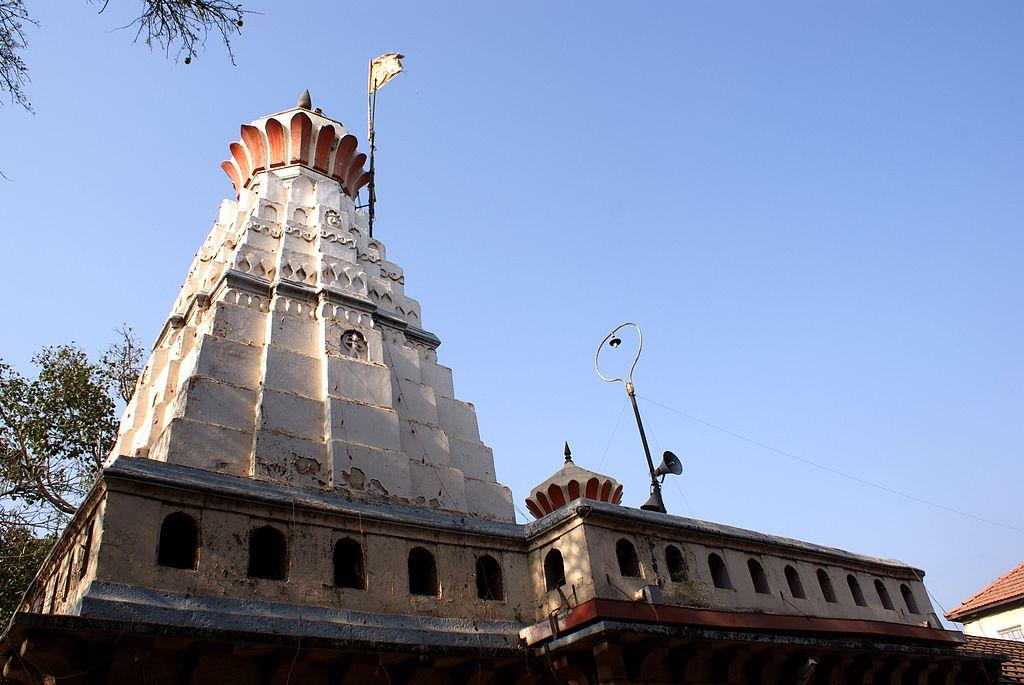 Chintamani Ganesha Temple, The Third Ganesha Temple visit of our Ashtavinayak Tour. Chintamani Mandir is situated at a theur.it is located at Pune-Solapur national highway. the distance of 25 km from Pune. This Temple is one of the Largest temples among Ashtavinyaka. The temple has an assembly hall (Sabha mandap) which is made up of wood and black stone.
4.Mahaganpati Temple (Ranjangaon)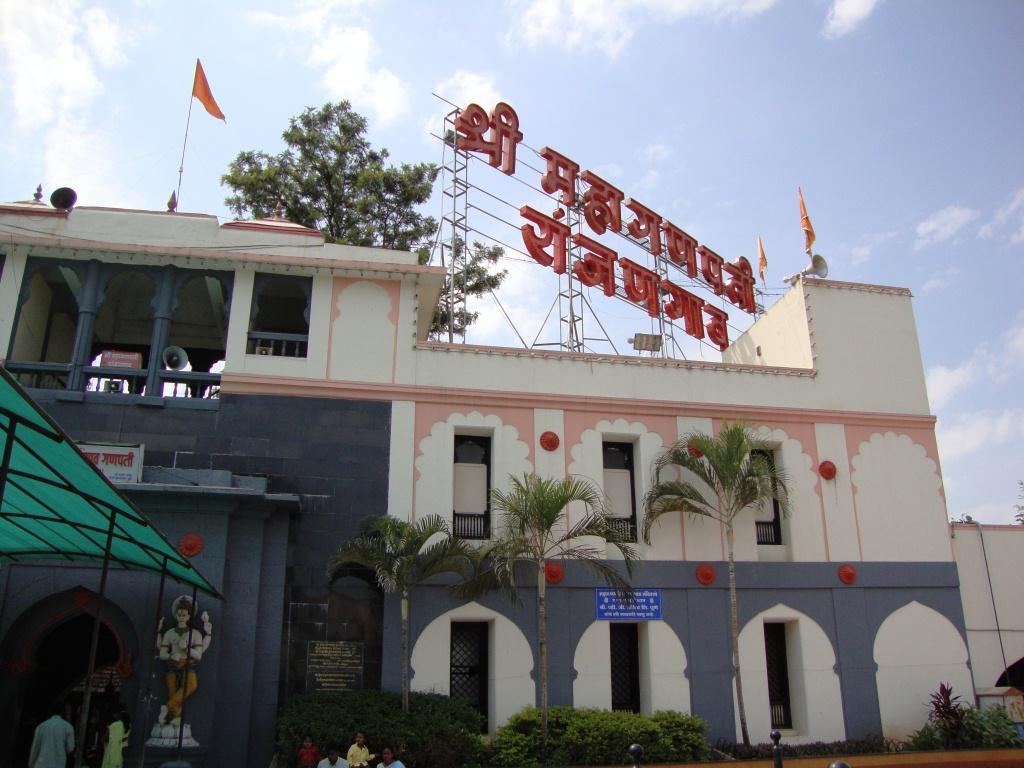 Mahaganpati, The Fourth Ganesha Temple in Asthavinayak Darshan Tour. The Mahaganpati Ganpati temple of Ranjangaon has located in Shirur Taluka. The temple is located about 52 km from Pune. According to the records, the temple was formed in the middle of the ninth and tenth centuries. Shreemant Madhavrao Peshwa constructed a room in the basement of the temple to keep the idol of Lord Ganesha.
5.Vigneshwara Temple (Ranjangaon)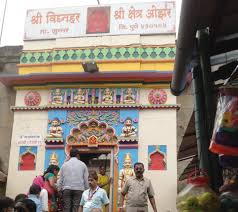 Vigneshwara Ganpati, The fifth Ganesha Temple visit of our Ashtavinayak Tour. Vigneshwara Ganpati temple of Ozar (Ojhar/Ojzar) is located about 85 km from Pune, off the Pune-Nashik highway. Vighnaharta means Ganesha who Destroying Obstacles from devotee's path. Vighneshwara Ganesh temple is the only temple with has a golden dome.
6.Girijatmaj Temple (Lenyadri)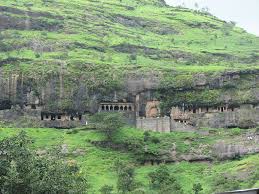 Girijatmaj, The Sixth Ganesha Temple in Asthavinayak Darshan Tour. Girijatmaj Temple is the only temple of the Ashtavinayak which is on a hill and is developed in the Buddhist Cave. Girijatmak is situated at Lenyadri which is around 96 Km from Pune. The temple hall is 53 feet long, 51 feet wide and 7 feet in height. There are no supporting pillars for the roof.
7.Varadvinayak Temple (Mahad)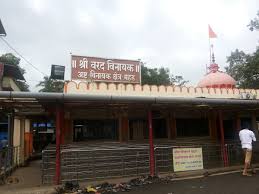 Varadvinayak Ganesha, The Seventh Ganesha Temple visit of our Ashtavinayak Tour. Varadvinayak Ganesha temple is located in Mahad village situated in Khalapur of Raigad District, Maharastra. It is situated around 88 Km from Pune. The temple is designed with a tiled roof, a dome 25 feet high with a golden (Kalas).
8.Ballaleshwar Temple (Pali)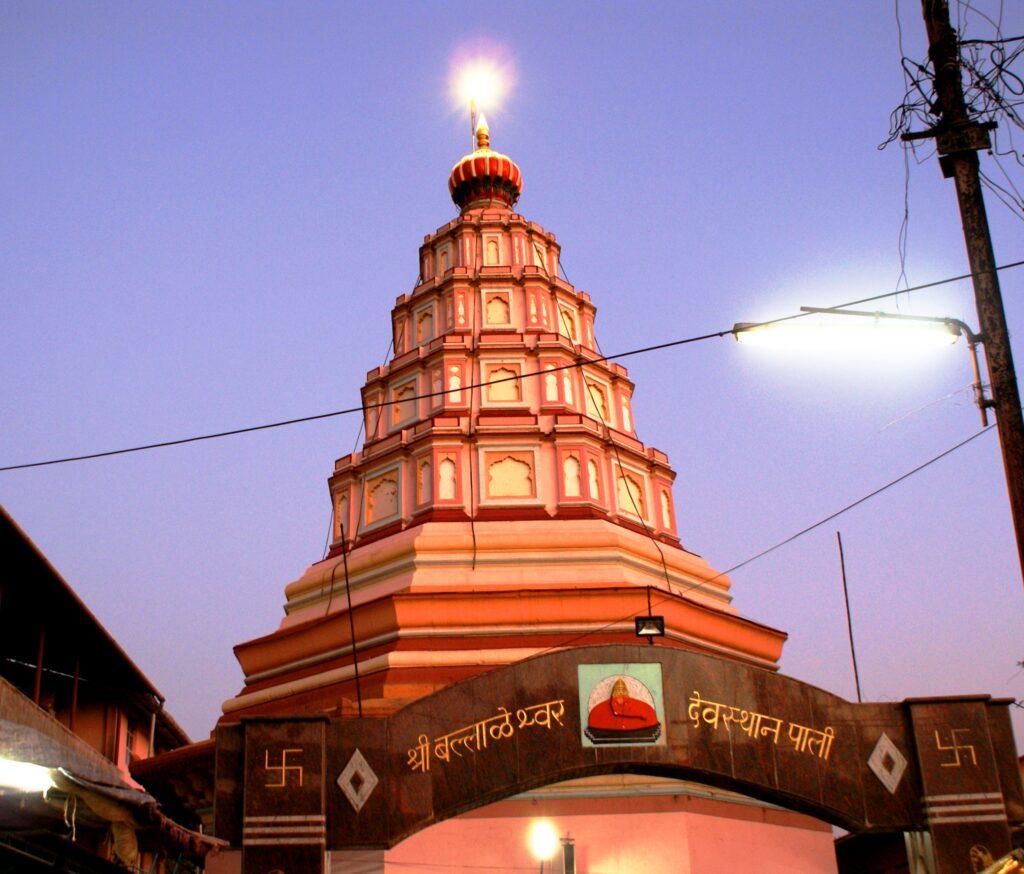 Ballaleshwar (Pali) is a Ganapati temple in Pali village in Raigad district. This temple is one of the Ashtavinayak. In Ganesh Purana, Pali's Ballaleshwar is identified as the third Ganapati in Ashtavinayak. This is the only Ganapati who is known in the name of a devotee (Ballal). Ballal was a devotee of Ganapati.
Why do Ganesh devotees prefer KP's Ashtavinayak tour package?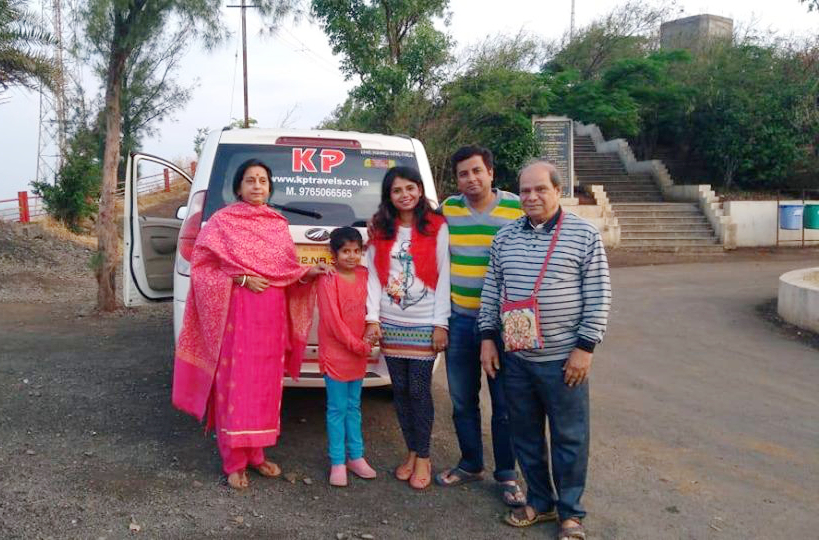 Package Customization option
You can customize the ashtavinyak tour according to your budget, duration and season. Our experts would love to create a package just for you.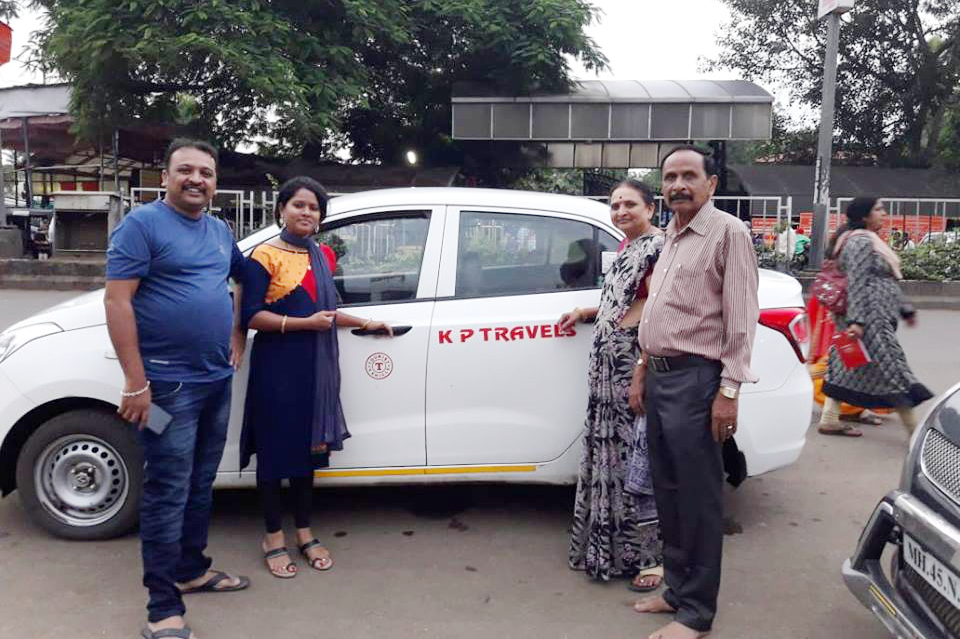 Professional Drivers with Well Maintained Car
All the Drivers of KP is 5+ years of driving Experience, valid Car Driving license holder, Background verified by police. Our clean & well-maintained A/C Cabs makes your Ashtavinayak Drasham tour Enjoyable.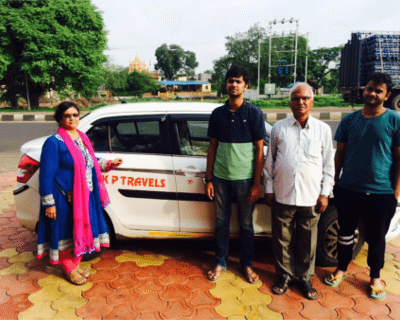 Reliable & Personalised Service
The attributes of KP's services is to assure timely service, comfort, and reliability to every customer. Hence 7 out of 10 from our Existing customers prefer only KP Travel for the next Religious tours.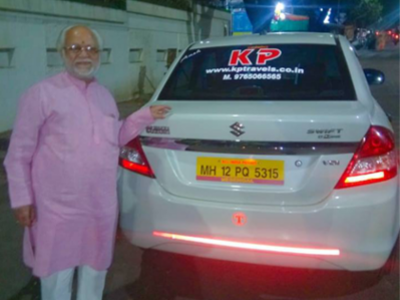 Experience
Our company has over a decade of experience in Religious tours like ashtavinayak.and has gained the loyalty of so many passengers. We know your needs and we care for them.
Frequently Asked Questions
What is Ashtavinayak Darshan Yatra?
Ashtavinayak Means eight Ganpati. There are eight Ganesha temples which are located at different places near Pune. If your travel to eight temples then your Ashatavinayk Yatra will be completed.
How can I go to Ashtavinayak Darshan from Pune?
You will Easily book a cab for the Ashtavinayak darshan tour from Pune through KP Travels. We will manage ashtavinayak tour for you. At least 2 days are required to complete the Ashtavinayak tour.
Where the Ashtavinayak Temples?
Mayureshwar at Morgaon
Siddhivinayak at Siddhatek
Chintamani at Theur
Mahaganpati at Ranjangaon
Vighneshwar at Ozar
Girijatmaj at Lenyadri
Varad Vinayak at Mahad
Balaeshwar at Pali
How can I complete Ashtavinayak in 2 days?
If you plan Aishtavinayak Tour properly then you will complete the tour in 2 days. Kp travels help you to plan the Ashtavinayak tour. We plan all the things including Car, stay, Launch, Dinner. There are experts who will plan your tour and make your tour comfortable and hassle-free.
How to book Ashtavinayak darshan Tour?
You will Easily book your tour online. Just choose the package and car then confirm your date and make the payment. For any query, call on 9765066565