Kas Pathar or Kaas plateau is a popular tourist destination in the Satara district, Maharashtra. Due to the tourist area of Kas Pathar, Satara District has become famous not only in India but also all over the world.kaas plateau is heaven on earth, which is situated around 22 km in the west of Satara city.

Kas Floral Plateau, a unique mine of beauty, Many rare species of flowers have found here. Therefore, UNESCO has included Kas Pathar in the world heritage site's protected list.
Kas Plateau or Kas Pathar is one of the 39 places in the Western Ghats approved by the World Heritage Committee in July 2012. The Western Ghats is nominating as a World Heritage Site in front of a member of 21 countries. Kas Plateau is the only natural heritage site for flowers. The Forest Department has taken the initiative to develop this plateau by preserving the original and natural contribution of the Kas Floral Plateau. Along with the government, Environmentalists and other organizations play an essential role in cultivating and enhancing the biodiversity of the Kas Pathar.
Geography of Kas Pathar
The height of the plateau is 1213 meters above sea level. And the area is approximately ten sq. Km. The Kas Pathar spread over 1792 hectares. Out of them, 1142 hectares of forest land and 650 hectares of private property. the Kas Pathar is mainly composed of basalt rocks. Thin Layer of soil covers the basalt rocks. This soil is neither black nor lateritic. Rainfall ranges from approximately 2 to 3 thousand mm.
Biodiversity of Kas Pathar
More than 850 floral plant species are found on the Kas Pathar, which is extremely rare in the Western Ghats. These include more of the herbs. There are also 32 species of insects and various types of butterflies. On Kas Pathar, There are 19 species of reptiles, ten species of mammals, and 30 species of birds found. Forty rare flowers which listed in Red data book are found on the Cass Plateau. The microclimate from the Kas Plateau is an evolutionary source for biological events.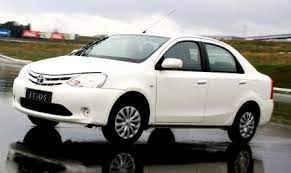 Sedan Cabs
AC | 2 Bags, Available Cars Toyota Etos, Dzire, Hyundai Xcent or Similar Capacity – 4 Passenger Limit – 250Km | 12 Hrs (Price Excluded Toll-Tax & Parking)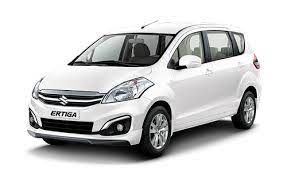 SUV Cabs
AC | 5 Bags, Available Cars, Mahindra Marazzo, Ertiga, Mahindra Xylo, or Similar Capacity- 6 Passenger Limit – 250Km | 12 Hrs (Price Excluded Toll-Tax & Parking)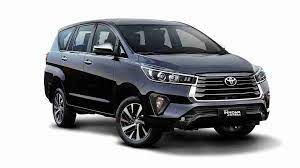 SUV Premium Cabs
AC | 5 Bags, Available Cars, Toyota Innova or Innova Crysta or Similar Capacity- 6 Passenger Limit – 250Km | 12 Hrs (Price Excluded Toll-Tax & Parking)
BEST PUNE TO KAS PATHAR TOUR PACKAGE
We are one of the leading tour operators in Pune. Get the best Kas Pathar tour package at an affordable rate. You Can Customize your Kas Pathar tour as per your needs. Book Pilgrimage Packages with KP Travels and get the best offers.
Are you planning to visit Kas Pathar? Great!
From Satara city, Kas Pathar is Just 30 Km Away. The nearest railway station is Satara Railway station which 30Km away from Kas Pathar. Pune Airport is nearest Airport to the Kas Pathar which is situated 145 Km. You Can Hire Car on Rent for Kaas plateau
By Air
The nearest Airport to Kas Pathar is the Pune Airport which is 145kilometerss away from Kas Pathar. The Airport is well-connected to the major states of India. You can board a taxi or a cab or a bus to reach Kas Pather From Pune Airport.
By Bus
There is no Public Transport to reach directly to Kas Pathar from Pune.
Maharashtra State Transport buses are available from Pune to Satara. ST buses also ply between Satara and Bamnoli at regular intervals to reach Kas Pathar.
By Train
Satara Railway Station, 30 kilometers away, is the nearest railway station to Kas Pathar. Satara is well-connected to major cities of Maharashtra through rail. ST buses, cabs, taxis are available from the station for Kas Pathar.
PUNE TO KAS PATHAR CAB-BEST OPTION FOR A HASSLE-FREE JOURNEY
KP Travels is proud to present the most effective Pune to Kas Pathar Cab. It will offer you Pune to Mahabaleshwar Taxi services that are safe and Pocket friendly.
We Provide Best Car Rental in Pune. Highly maintained cars are offered for Pune to Kas Pathar Taxi service with skilled and well-mannered drivers.
To make your Pune to Kas Pathar Trip more comfortable, you can have a pick from the wide range of cars available to perfectly suit your needs, requirements, and budget. All the cars are very well maintained and clean.
What's the best season. to visit kaas pathar?
The most common question asked by people " best time to visit Kaas plateau ?" although the monsoons begin in June, the flowers in Kas Pathar grow only at the ending of August. So, the best season or time to visit Kas Pathar is during September or early October. The bloom remains only two to three weeks, so if you want to enjoy the beautiful view of the colorful flowers spread across vast fields, plan your trip wisely. Very nice service , comfortable seats , polite and professional drivers.
Pune to Kaas Pathar taxi |  Cab from Pune to Kaas Pathar |  Car rental Pune to Kaas Pathar | Pune to Kaas Pathar cab fare |  Pune to Kaas Pathar cab booking | One-way cab Pune to Kaas Pathar |  Kaas Pathar tour itinerary from Pune |  Best cab for Pune to Kaas Pathar |  Kaas Plateau tour by cab | Kaas Plateau trip from Pune by cab.