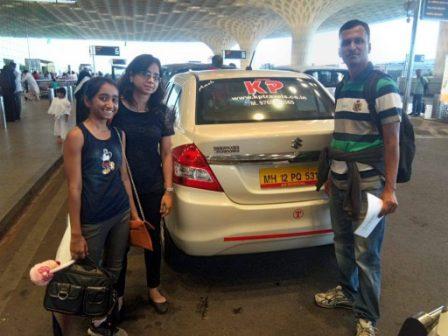 The Need for a Good Cab Service
After a long and bustling air journey, everyone wants to go home quickly, safely, and comfortably. The last thing anyone wants is to wait for the cab outside the airport and then ride in with discomfort. The same thing also applies when you have to go to Pune to Mumbai airport from your home. You need a Pune to Mumbai Airport cab which can send a cab at your door at your time of choice and will take you to the airport at affordable rates.
Problems with Giant Cab Services
The technology is evolving so fast, and due to this fast pace change the rise of online cab services like Ola and Uber has boomed, and today they are everywhere. But there are significant problems with these giant Multinational cab services; sometimes the cab doesn't arrive on time, sometimes the cabs are not available in your area at the time when you need it, and there is much news against the safety of women in the cabs.
When it comes to opt for cab sharing services, we often encounter problems such as the pickup time that is the time it takes to pick up every passenger from their pickup spot until it arrives to pick you up which leads to unnecessary wastage of your time. Most of the time, the cab is fully loaded with the passengers which feel discomfort especially when it comes to the safety of women. This happens because they have a vast network and it's complicated to control everything at the customer level.
This is where local cab services, i.e., Pune to Mumbai Airport Taxi by KP Travels serves the advantage.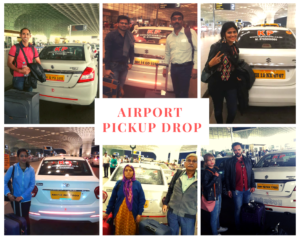 Ride with KP Travels to Seek the Utmost Leisure
KP Travels is a local cab/car service which operates to and fro from Pune to Mumbai and offers Pune Mumbai cabs. They provide a top class Pune to Mumbai airport special cabs which also take you back from the airport to your home. KP Travels take you to the airport or pick you up from the airport at the lowest rate in the market. you don't have to worry about the crowd inside the cab and most importantly the safety of women. KP Travels have a minimum waiting time policy at the airport, so that you don't have to wait outside the airport with your luggage. This ensures that KP Travels picks you up on time waiting for you outside the airport. To guarantee 100% women safety, KP Travels have the facility of tracking and monitoring the ride on online tracking systems from Pune to Mumbai airport.
In case of any discrepancy full refund is given because of the easy refund policy of KP Travels. You can book cabs online easily for a pickup or a drop. KP Travels also have a No ride cancellation policy which makes sure that you don't have to book several cabs to get a ride. Just book a cab once and off you go. The drives at KP Travels are all professional with a lot of experience in driving, and all the drivers are familiar with the best routes around the town so that you can get to your destination comfortably and quickly when it comes to Pune to Mumbai airport pickup and drop.
KP Travels also ensures 'on time' pickup and drop to the location and customer safety is taken care of using the best possible methods. So anytime you need Pune to Mumbai taxi or Mumbai to Pune cab or cabs from Pune to Mumbai airport, contact KP Travels.